Our collection of wood burning stoves
Contura is available in a number of models and sizes. Common to all of them is a generous area of glass that shows a lot of the fire as well as Swedish design, quality and manufacturing.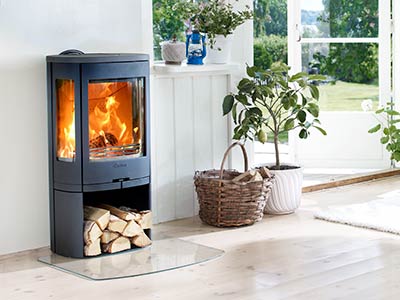 Contura 850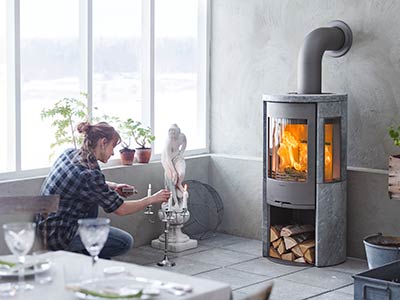 Contura 556T Style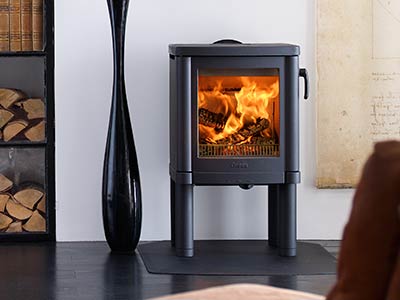 Contura 51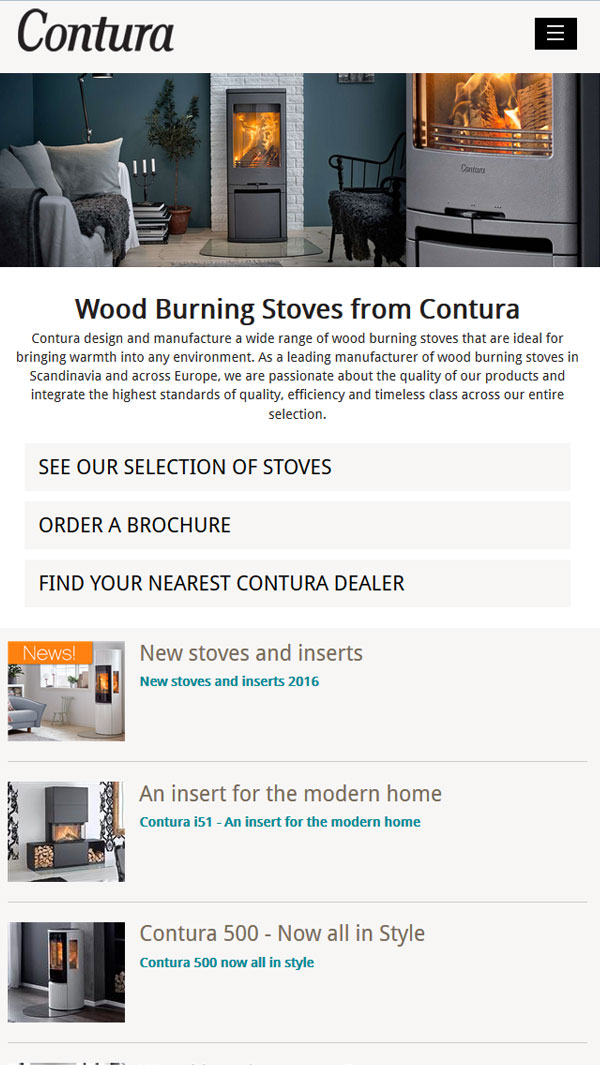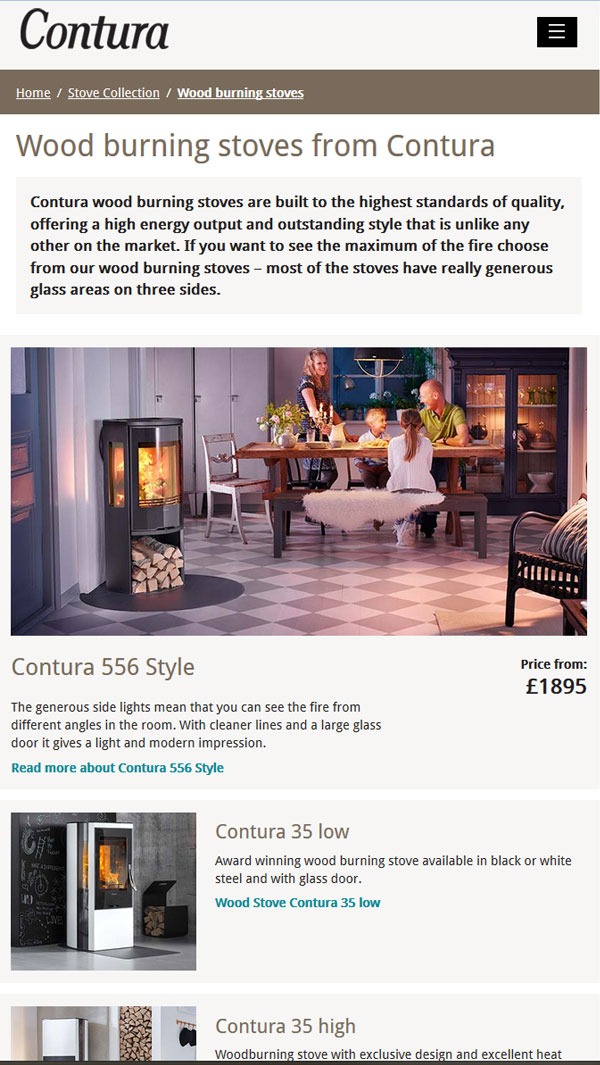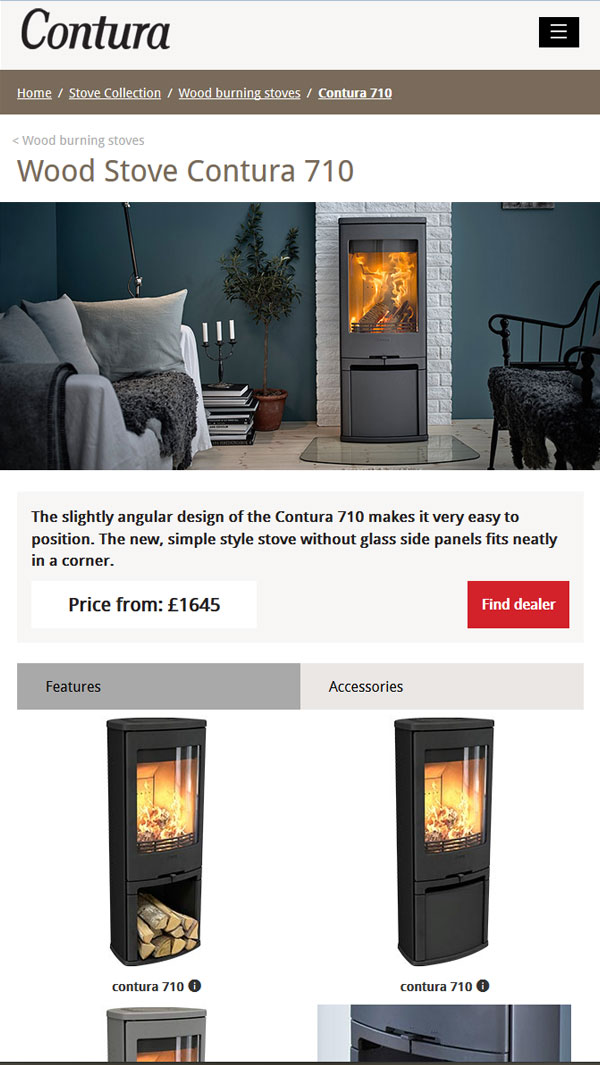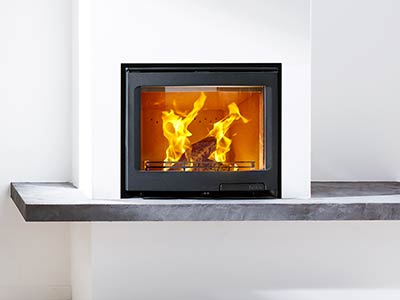 Contura i5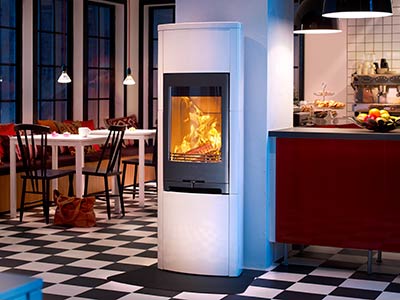 Contura 790K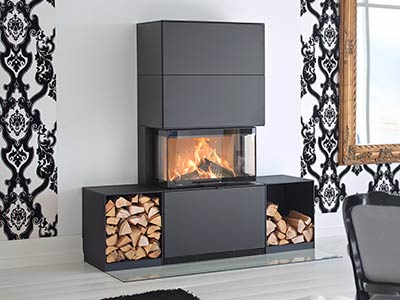 Contura i51, steel
Get the best features and the hotest design
Many, many Contura owners appreciate their stoves for one special property: It shows a lot of the fire. Large front glass and generous side glass means that you can see the fire from (nearly) every angle.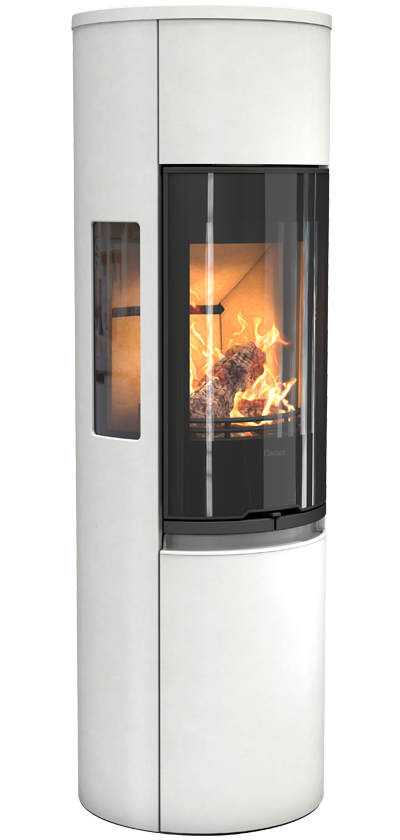 The purest fire of world-class heating
Contura stoves are more than just a heat source. All our models, and every single stove, are designed and made with great care. We imbue our stoves with a homely feeling, quality and peace of mind – all representing the soul of Småland Province in Sweden. A Contura is part of your home, a beloved item of furniture that radiates heat. Contura also has a tradition of innovation in both design and technology.
1
High flame visibility
Several of Contura's models have generous glass areas that display a lot of the fire. The stove is easy to position so that the flame is visible from several points in the room.
2
Cast iron door
In order to resist the stresses that arise with the large temperature variations in the stove, the door must be made from shape-retaining cast iron.
3
Most efficient in test
Contura's stoves have an efficiency of up to 81% which is one of the highest on the market according to independent testers.
4
Swedish made and guaranteed
Contura stoves are high quality Swedish products developed and manufactured by NIBE AB. We give a five year factory warranty on all stoves.
5
Clean Burning System
The hot combustion air is flushed out onto the inside of the glass. This ensures that the fire is always visible in the room
6
Powerful convection
The cool room air is drawn into the stove from underneath, is heated and rises. Just a few minutes later the hot air flows out into the room.
7
Simple to use
Contura stoves are equipped with controls for exact power regulation that allow simple, precise combustion control.
8
Fan and heat retention
For maximum efficiency in heating, it is possible to choose fans and different heat retention properties for several of Contura's models.
9
Many options
Supplement the stove with one or more options such as a baking oven, warming shelf, drawer, floor protector of sheet metal or glass. A turntable makes it possible to rotate the stove for maximum flame visibility in the room.
Find your nearest dealer
For more information on the environmentally friendly log burners that Contura provide, please get in touch today. Speak to an expert now by visiting an approved Contura reseller. We have a network of Appointed Dealers across the whole of the UK.
Find nearest dealer
Order a brochure
A stove from Contura will spread warmth and cosiness in your home for many years to come. Therefore you should choose carefully. For more information on our range of log burning stoves, you can order or download our popular brochures.
View and order brochure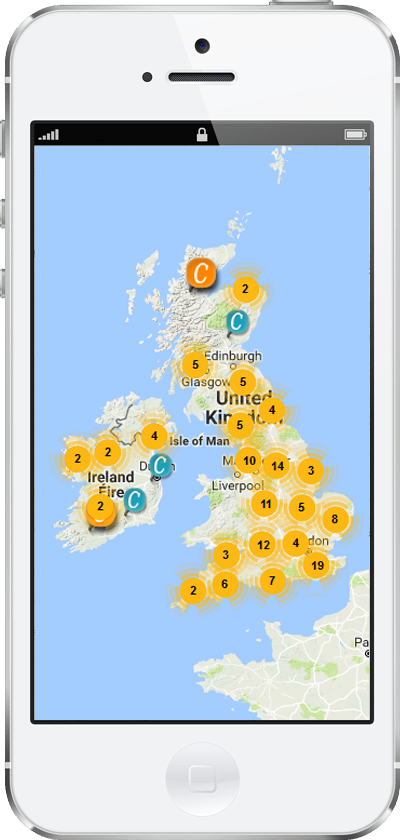 Timeless design, created for your lifestyle
Durable design and functionality. Suits your style, whoever you are. Welcome to Contura!